ISPL Mission
Mission Statement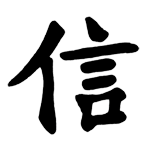 Our mission is to bring international standards of Business Process and Application Softwares within the reach of SME sector. We are committed to the achievement and maintenance of excellence in education, research, development and customer care with honest endeavour for the benefit of business.
Chinese characters symbolize "Reliability and Trust", the lifelong values of ISPL's founders.
It illustrates ISPL's strong passion for, and dedication to, the highest standards of integrity, Respect and Fair Dealing.
Vision Statement: Vision 2020
Strengthen Individuals Capability and Corporate Vision Continues to broaden.
Insphere's emergence as a Leading Software Technology Partner.
ISPL QUALITY Policy
As our top priority the management of ISPL is committed to delivering quality solution & services to our customers. We recognize that consistent satisfaction of customer needs is essential to business survival and sustainable growth.
Our measurement of quality is in terms of our customer's experience. We believe that one can always do better by understanding the customer's expectations. This approach pushes our standards even higher on improving quality in every growing day and every project.